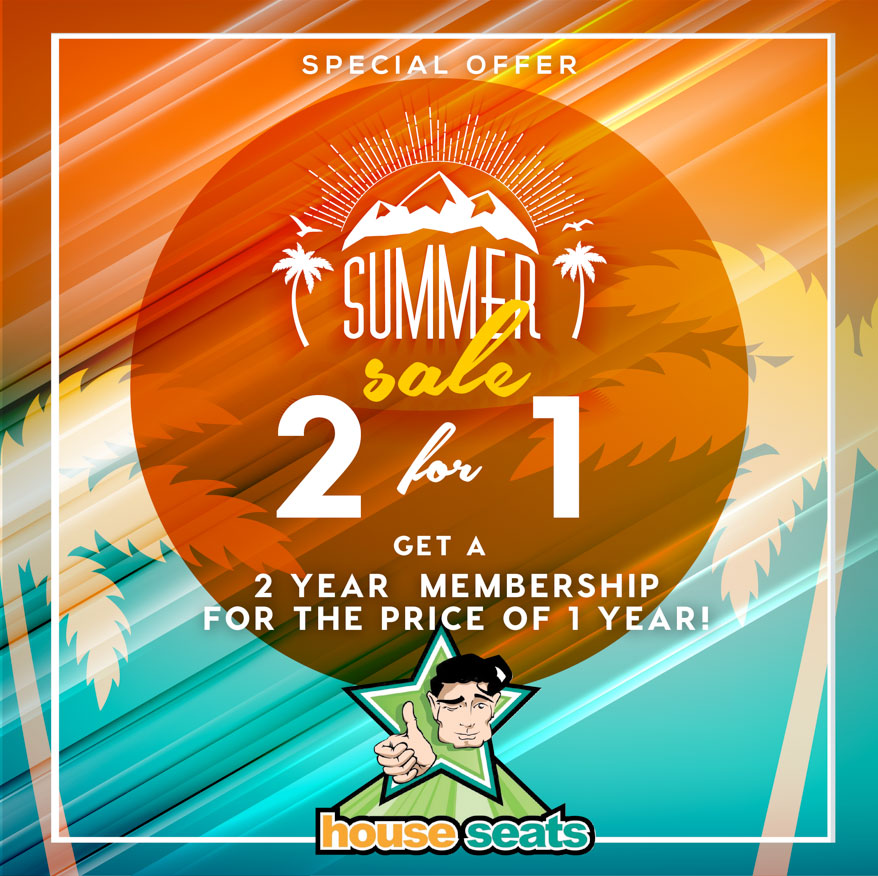 JOIN or RENEW at an annual level, and receive an entire 2nd year of membership...for FREE!

That's TWO WHOLE YEARS of house seats FUN

...for the low price of ONE!
*Offer ends on Friday, June 15th, 2018.
*No promotional code is needed.
*2-FOR-1 automatically adds 2 yrs with the purchase of 1 yr.
*NOT VALID on upgrades from two seater to full house memberships.
*NOT VALID on open house trial memberships.
*Offer exclusive to house seats LAS VEGAS only, and not valid in any other US city, nor Canada.
---